You are here
Christmas Gift Aid at Nørre
KFS at Nørre G (Christian Association for Students) have started an initiative for students at Nørre G who want to help give other people a good Christmas. Specifically, it is about getting Christmas gifts for children in poor families. It works like this: you take one of the heart shaped present tags from the Christmas tree in the Foyer, buy a gift for approx. DKK 150.- for the child mentioned on the tag – e.g. "Boy, 7 years" – wrap it and hang the tag on it.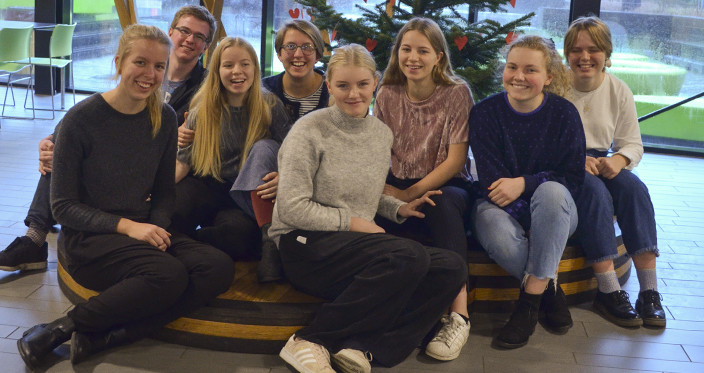 Two people from KFS will be in the Foyer during the lunch break on Mondays, Wednesdays and Fridays until 18 December to collect the gifts. Via Regen Church in Nørrebro, the gift will be given to a child who needs it. By taking a gift tag, you commit to giving a gift. Otherwise, sadly, one of the children on the list will not receive their gift this Christmas.
Help spreading joy this Christmas.  Grab a friend or your entire class and find a heart on the Christmas tree! See more KFS'  Facebook activity, where updates and info will be posted.
As the initiators in Nørre G KFS say:" In December, while we bake Christmas cookies, go Christmas shopping, and eat vulgar amounts of clementines, lots of people don't have the financial possibility to celebrating Christmas. In KFS, we want to help give these people a good Christmas despite their situation. We particularly want to help those children effected by this as we believe that especially they need this help. But we need YOUR help!"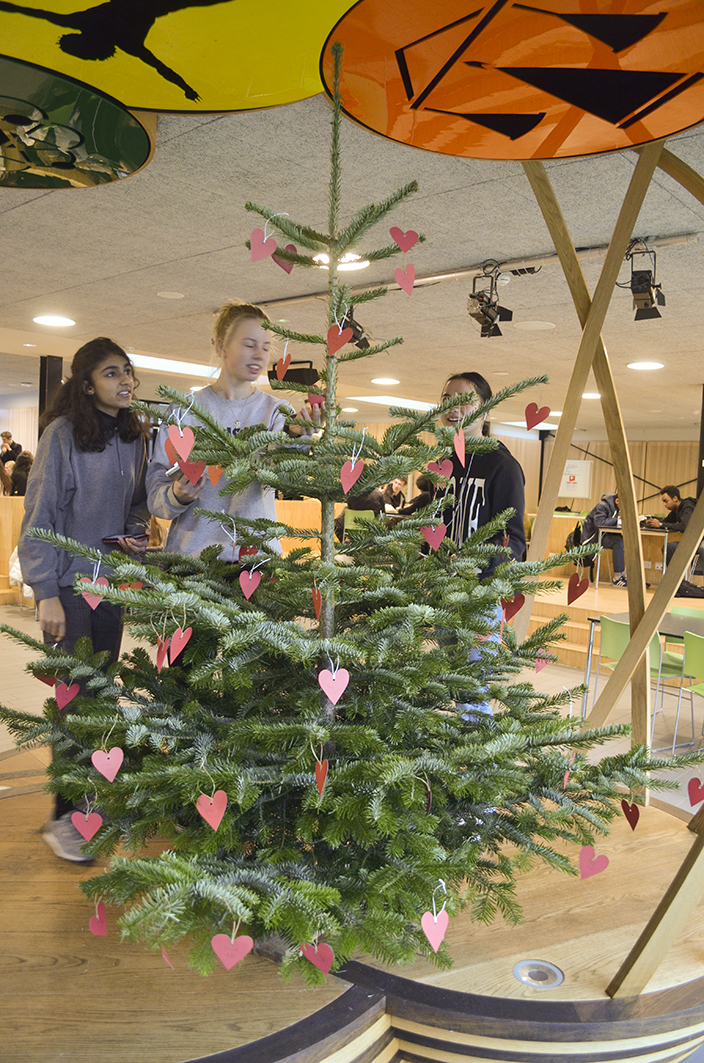 All news
Next news article
Julekoncert 2017