You are here
The first graduating students at Nørre Gymnasium in 2015
The first students have finished their final exam today and are ready for the graduation ceremony on Saturday. This year, we have two first students as Ida-Marie Heuschler, 3b, and Kristian Hamburger Holm, 3d, both finished their exam in Religious Studies at the same time. 
Families are celebrating
The families of the two students were waiting eagerly by the cafeteria, which is festively decorated to greet the new finished students. Here our Headmaster, Jens Boe Nielsen, as per the Nørre G tradition will be ready Monday, Tuesday and Wednesday to give the students the traditional Danish graduation cap.
Raising the flag
After the caps were firmly on the two students' heads, the next step was to go to the school's flagpole where they taised the flag along with the Headmaster while the proud families stood by and applauded. 
Congratulations
We congratulate Ida-Marie and Kristian and all the more than 300 students having their final exams during the coming three days when the school's hallways will resound with happy exclamations and cheers from the happy graduating students and their families.
Graduation ceremony on Saturday, 27 June
Along with our 49 final year students of the International Baccalaureate Diploma Programme, who sat their final exams in May, all the graduating students of this year will be celebrated at the Graduation ceremony on Saturday at 10.00 hrs. After the ceremony - at approximately 12.00 hrs. - the happy students will be sent on the traditional class wagon-ride round to meet and greet all the families.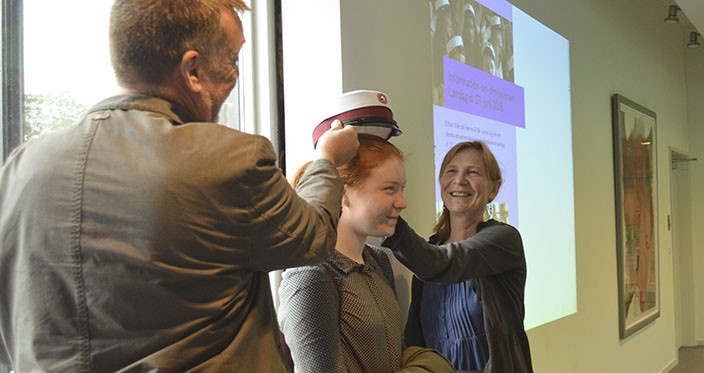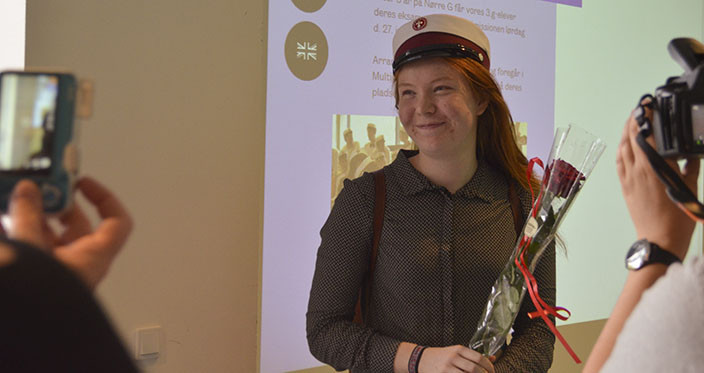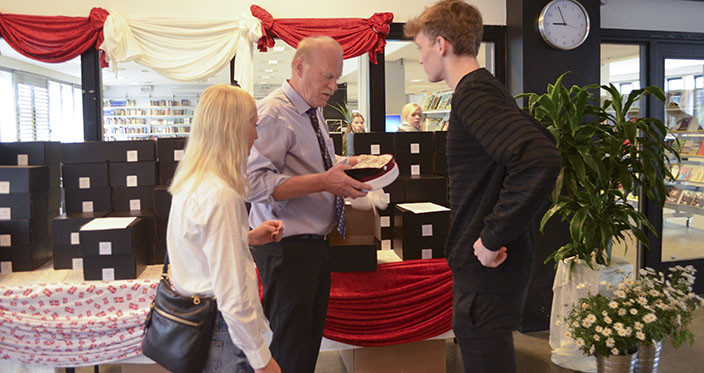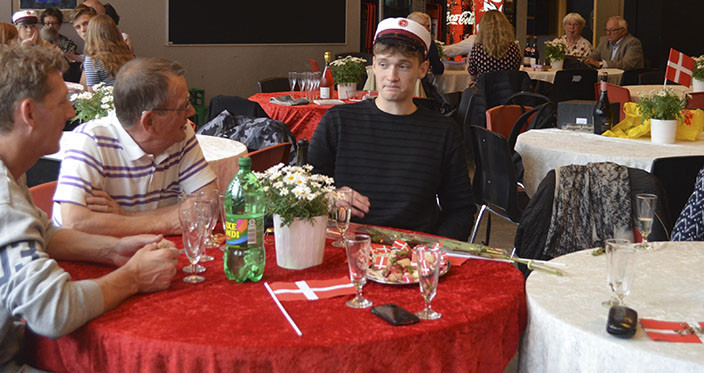 All news
Next news article
Årsprøve i 1a