You are here
Hat Ceremony 2016
Even though our graduating cohort of IB DP students have to wait for their exam results until 6 July, we all celebrated the end of their two years in the programme at Nørre Gymnasium. On Friday 20 May, the last day of the 3-week exam period, we marked this stage with the annual Hat Ceremony. Before presenting each student with their traditional hat decorated with the festive multi-flagged ribbon, IB Coordinator Jutta Rüdiger gave a speech to the graduating IB DP class of 2016. The guiding topic of her speech was the importance of taking breaks for reflection, orientation, and decision-making, even more so in an increasingly 'confusing' world of digital interconnectedness and rapid changes. The hopes and good wishes of the school were expressed in the quote
"You have brains in your head. You have feet in your shoes. You can steer yourself any direction you choose. You're on your own. And you know what you know. And YOU are the one who'll decide where to go..."― Dr. Seuss, Oh, The Places You'll Go!
Finally, the hats were placed on all the heads crammed with knowledge and exam preparation. Our IB Coordinator did the honours aided by Nørre G's Headmaster Jens Boe Nielsen and a group of IB teachers.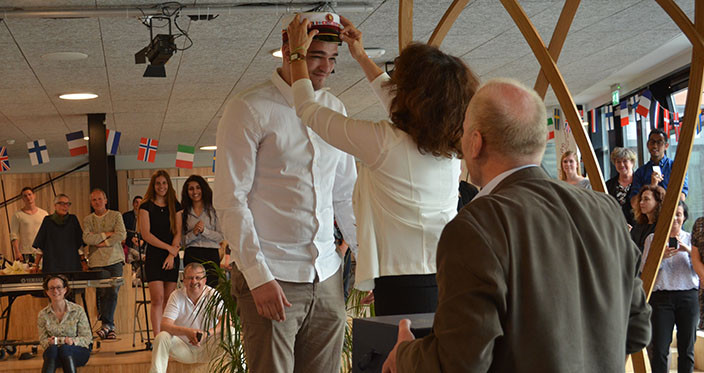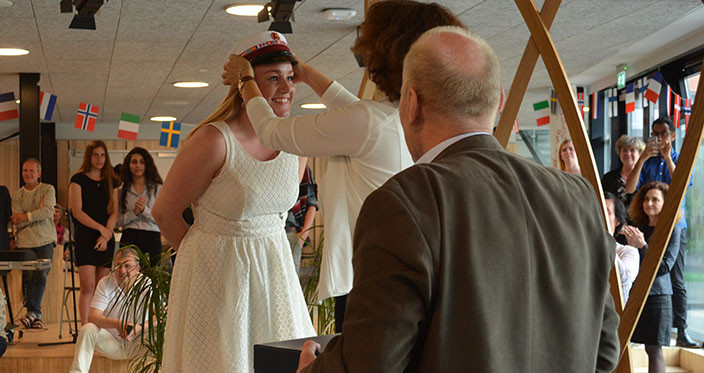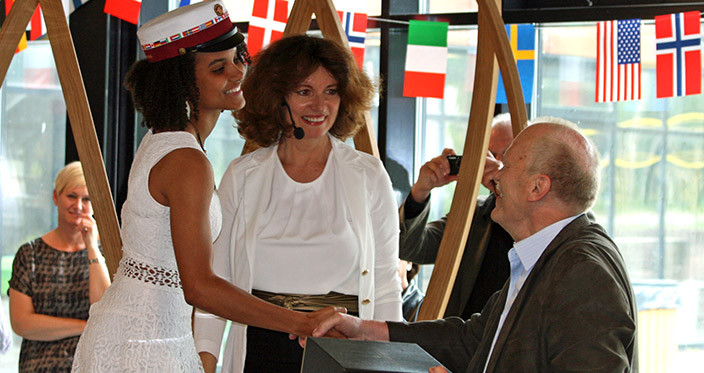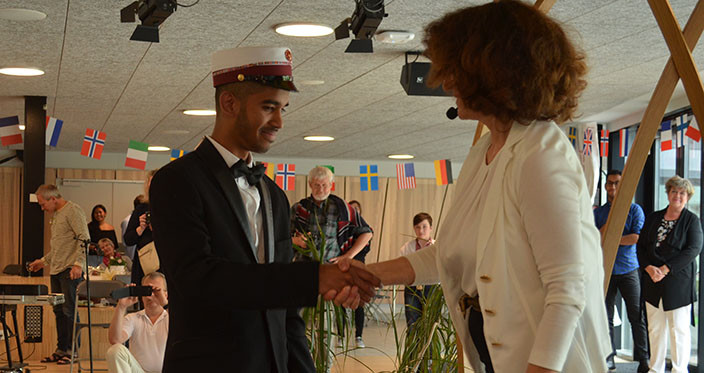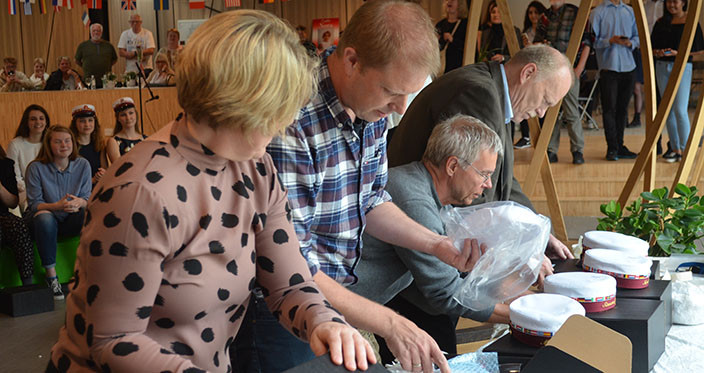 Students, parents and teachers enjoyed the festive event in each other's good company and with talented performers from other members of Nørre's "IB family". Karina Bataeva and Nita Morina from 2i performed a beautiful jazz song, and Parsa Aboui Mehrizi from 1i showed his talents on the classical guitar.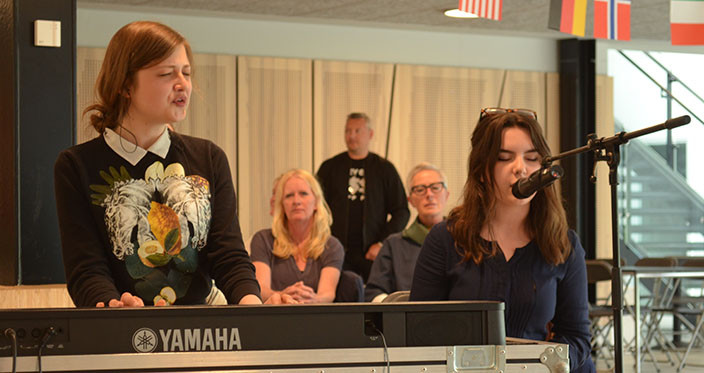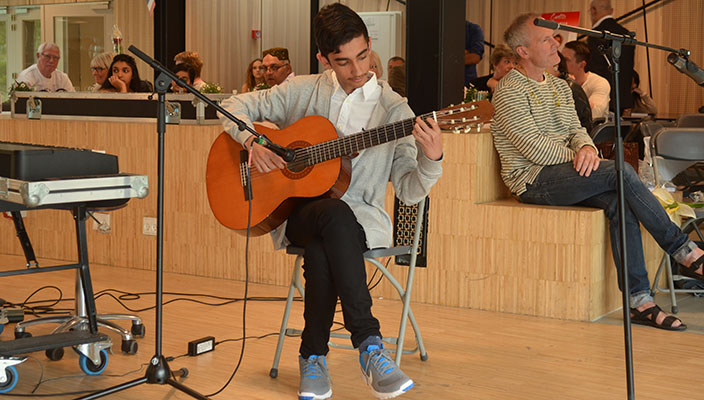 On behalf of her fellow graduating class, Charlotte Thejll-Oxborrow, a talented MUN debater, gave the valedictorian speech.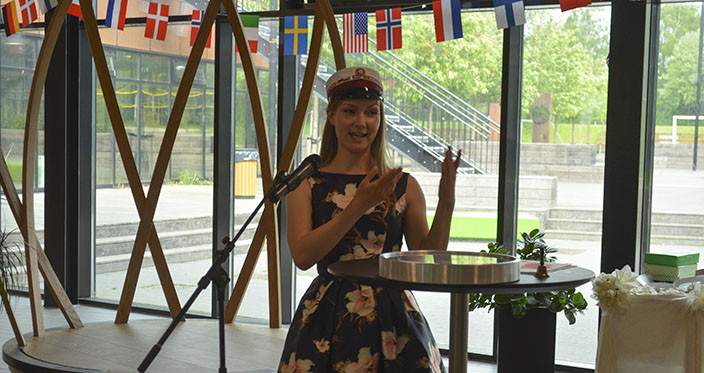 The students were happy and proud to have come this far, but they were also thankful for the support from teachers and administration helping them get there and showed their appreciation with gifts.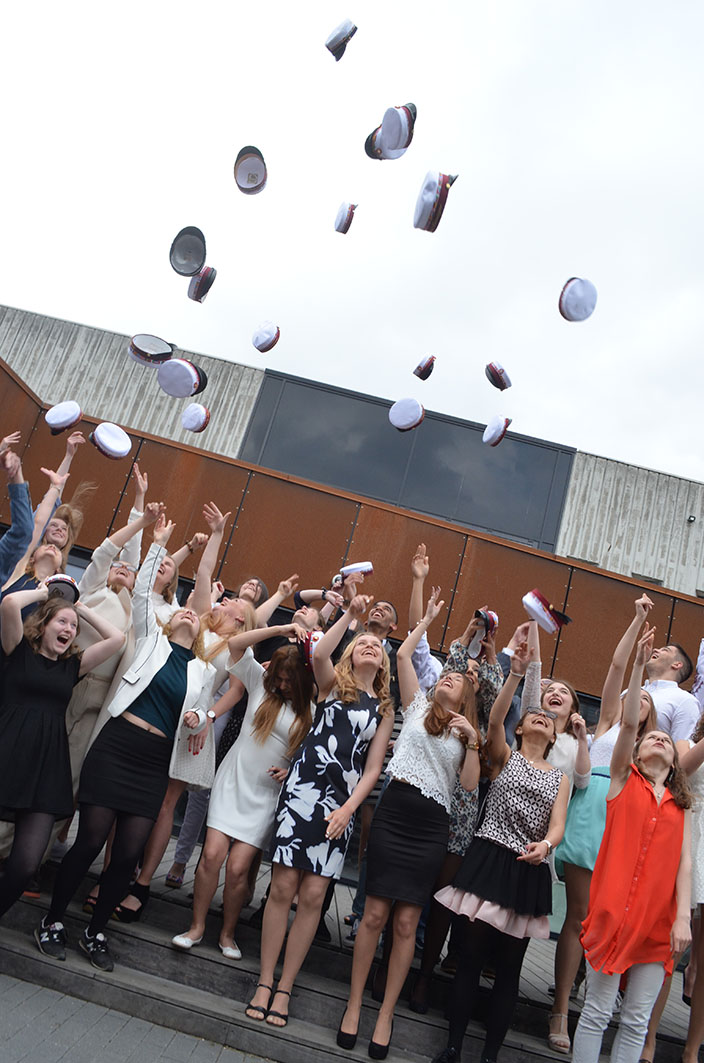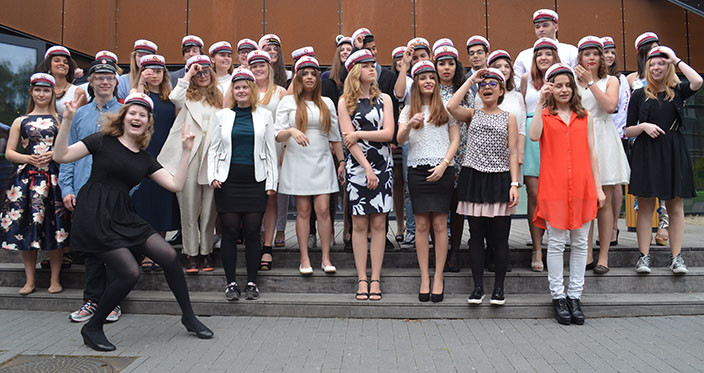 Next news article
First Exams Finished 2016