You are here
Hat Ceremony 2017
The exams are over, the sun is shining, and the 3i students are happy: they can enjoy some free time until they get the IBO verdict about their exam results.
Today, at the traditional Hat Ceremony, we celebrated with them the time and work they have put into getting through the demanding IB Diploma Programme.
Families and teachers were welcomed in the Foyer by international flags, flowers and festive drinks. Talented students provided entertainment, and, most importantly, the IB Coordinator Jutta Rüdiger presented students with their flag-festooned hats, which are a symbol of the end of their time at Nørre G and the beginning of their new future. Head of School Jens Boe Nielsen joined in the congratulations.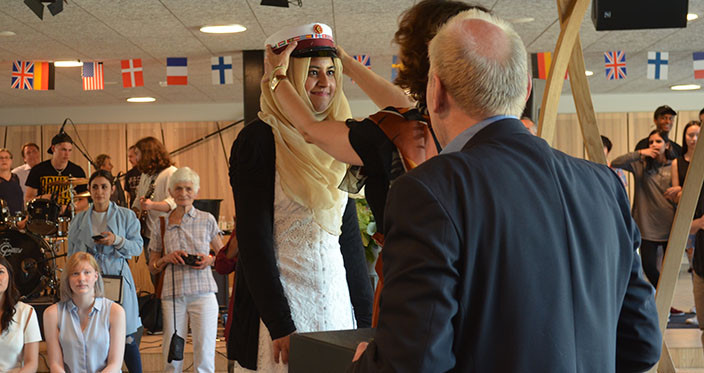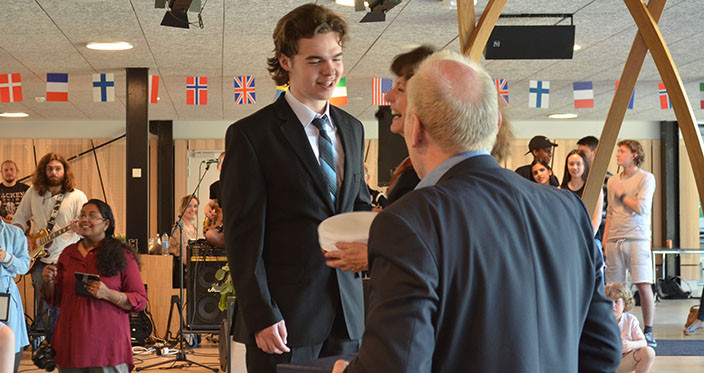 In her speech to the students, the IB Coordinator gave them the school's best wishes for their future - among those one was the advice to"always keep your head cold and your heart warm!"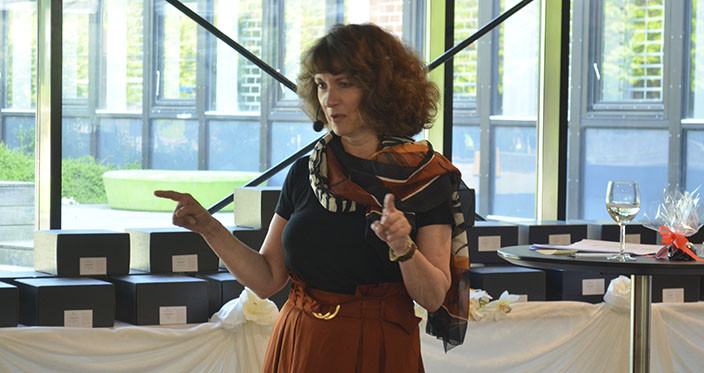 Alessandro got a special mention as he has had straight 7's in all subjects of his final IB year.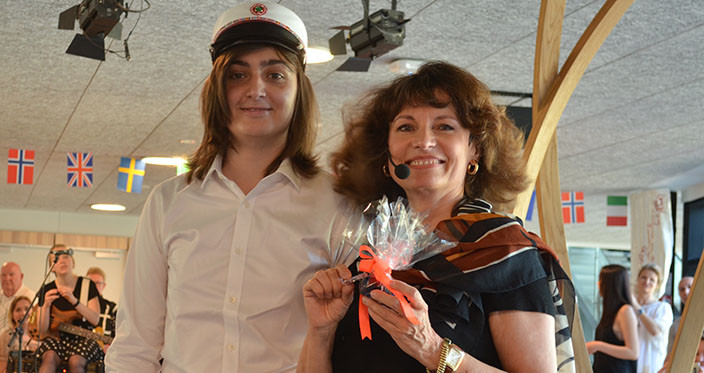 Simona and Rousse gave a speech…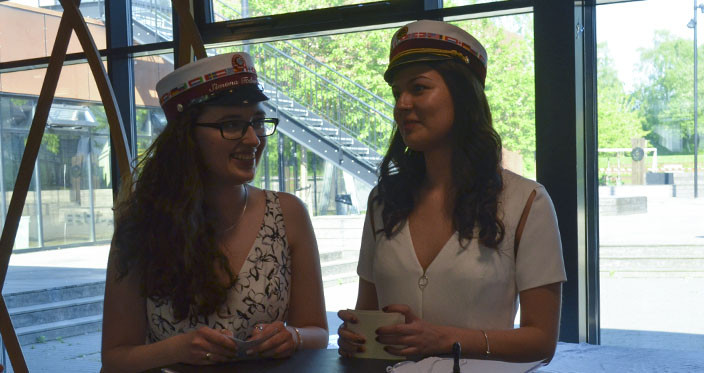 …and Nita presented her version of new (and improved?) exam guidelines.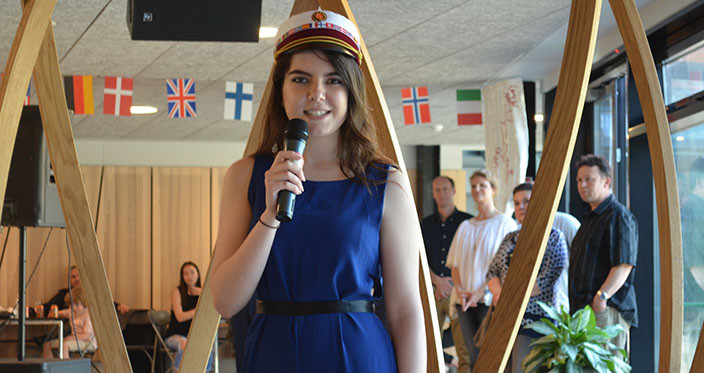 A group of students took the opportunity to present the class sashes following up on earlier procedures at the FLE school gala.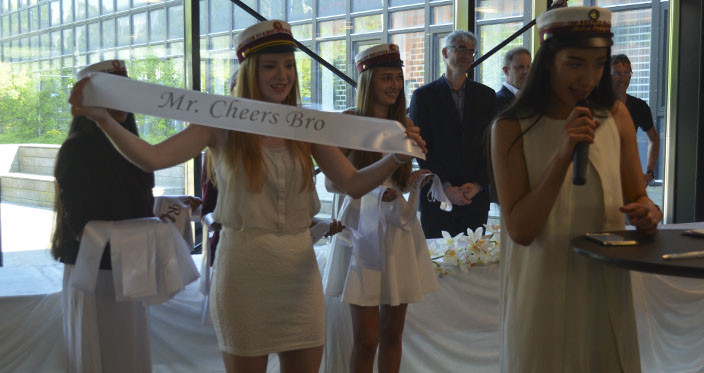 A big thanks to Laura (1c), Aria, Sasha Bo and Marie (all 2i), aka Stationary Movement, who delivered the sound track.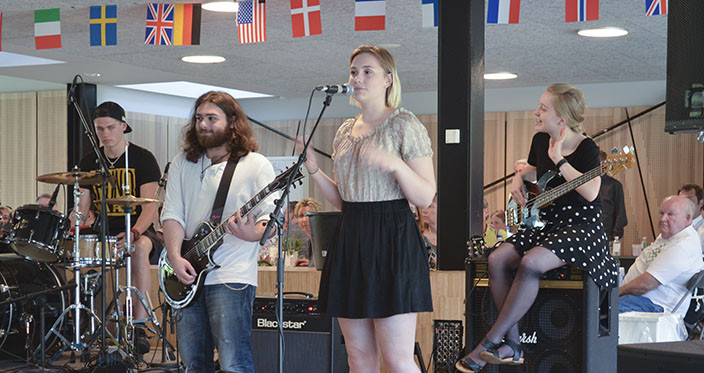 As always, we enjoyed that festive moment when the students threw their hats in the air as a celebratory statement.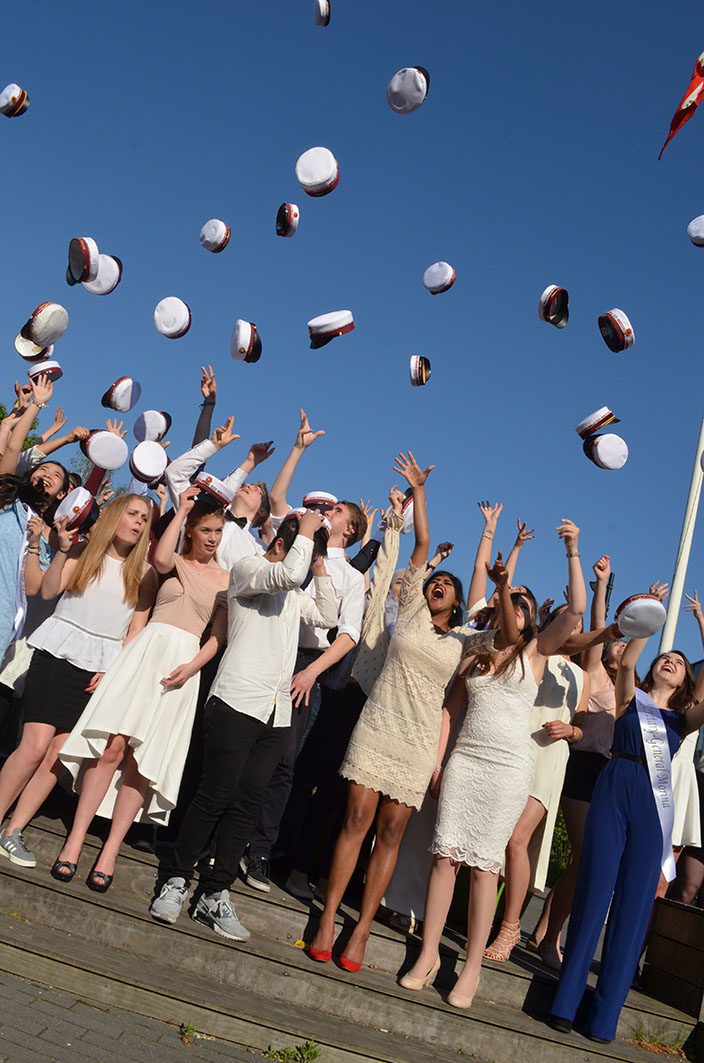 Thank you for sharing two years of your lives with us at Nørre - and the very best wishes for your future!!!
Next news article
First IB student to finish exams 2017