You are here
Last Exams and Graduation Day 2018
Important information 
The final Nørre G events for our graduating students are fast approaching. Therefore, we bring important information about the finals week at Nørre G.
The stx students' last exam
takes place from Monday 25 June until Wednesday 27 June. The Foyer will function as a festive reception area for family members to wait for and welcome the graduate after the final exam. NB! The exam rooms/halls are strictly off-limits for the families!
When the student comes to the Foyer after the exam is over, the Headmaster will present the hat. A family member is welcome to place the hat on the student's head - otherwise, the Headmaster will be pleased to do the honors.
As is tradition at Nørre G, the first student to graduate will raise the flag in the school yard with the Headmaster on Monday 25 June.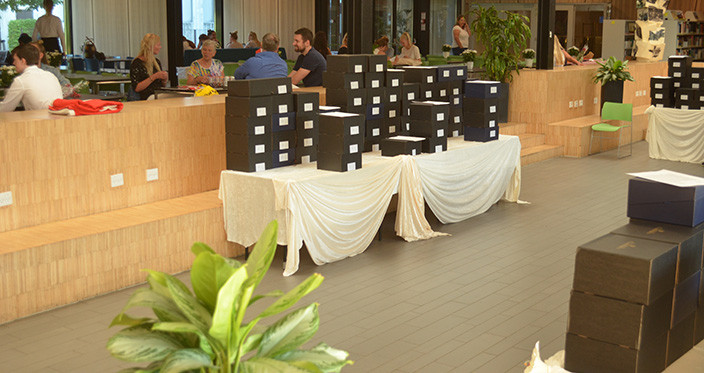 The Graduation Ceremony
On Saturday 30 June, we celebrate the Graduation Day at 10.00 hrs. The graduates must be ready in their personalized seats at 9.50 hrs. There is an absolute limit of 2-4 family members for each graduating student - and rater 2 than 4! When the event ends around 12.00 hrs., the graduates are sent off on their decorated wagons.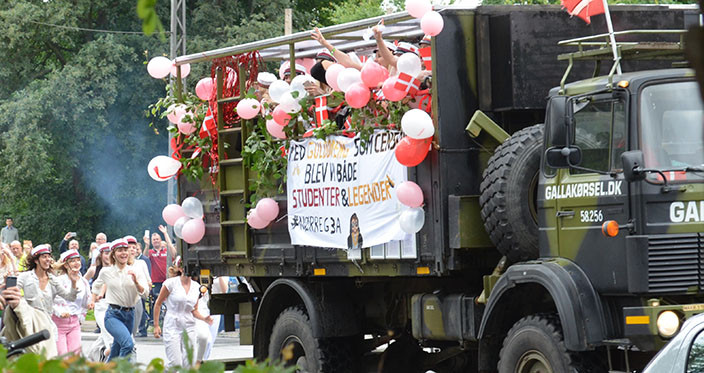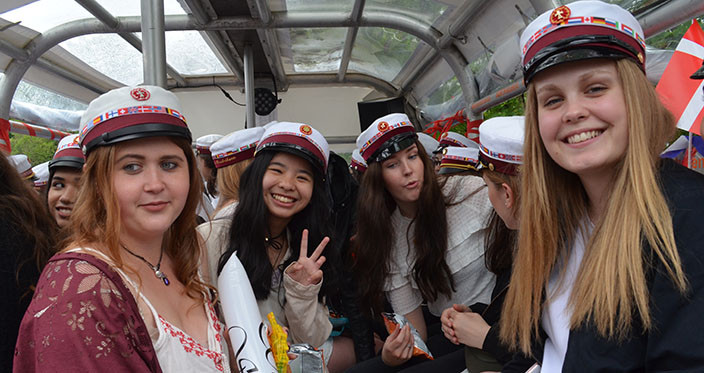 All news
Next news article
Biologiolympiade på Nørre G