You are here
LIMUN 2015
London International Model United Nations...
...also known as LIMUN, is the largest university-based conference in Europe. This year Imperial College London was the host for 1700 Delegates, 80+ Chairs and many more administrative workers and volunteers. Nørre Gymnasium was lucky enough to have the opportunity to send 4 delegates of Ukraine – Charlotte (2i) in the Economic and Financial Committee, Sebastian (3i) in GA6 Legal, Christoffer (3i) in the Disarmament and International Security Committee, and Lærke (3i) in the United Nations Development Program.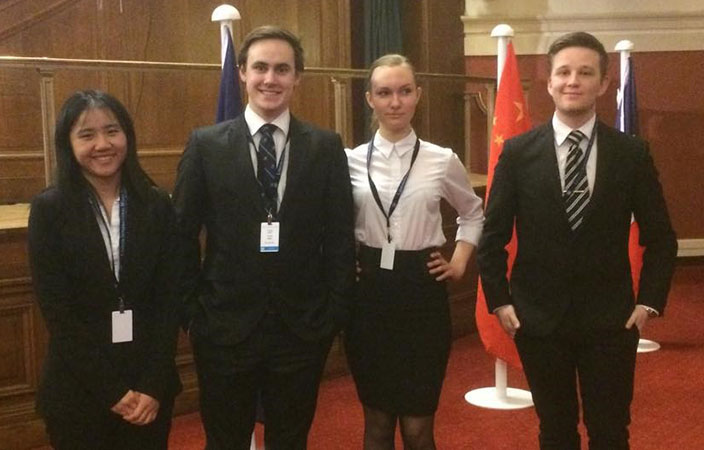 The conference kicked off on Friday February 27th at Central Hall Westminster, the site of the very first General Assembly of the United Nations. Here, Under-Secretary General Dali ten Hove welcomed the delegates before introducing the guest speakers: The Rt Hon. the Lord Malloch Brown, former Under Secretary General of the United Nations and Natalie Samarasinghe, Executive Director of the United Nations Association of the UK. Both speakers spoke extremely well on the importance of lifting the responsibility for international cooperation and diplomacy.
After the opening ceremony, Secretary General Wilf Mountfield further welcomed the delegates and then formally opened the conference before letting the delegates roam until the evening committee session.
The delegates for LIMUN 2015 can definitely be said to be experienced, having attended upwards of eight conferences and somewhere in the hundreds of weekly meetings. However, this experience was slightly thwarted by the 80-people committees with debaters who could easily fling metaphors about puzzles, parachutes and African drums into their 1:30 minute speeches. Our delegates held their own however, and the proud nation of Ukraine was well represented.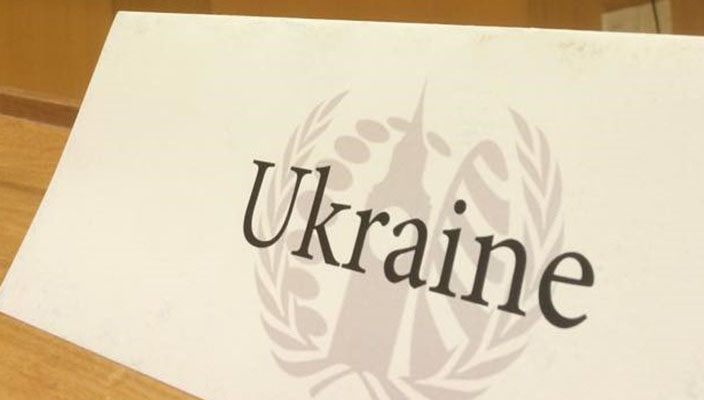 The delegates bravely fought through the 9-hour Saturday Committee session and made it to the pompous social at the Grand Connaught Rooms featuring high ceilings, black tie and the oldest DJ ever.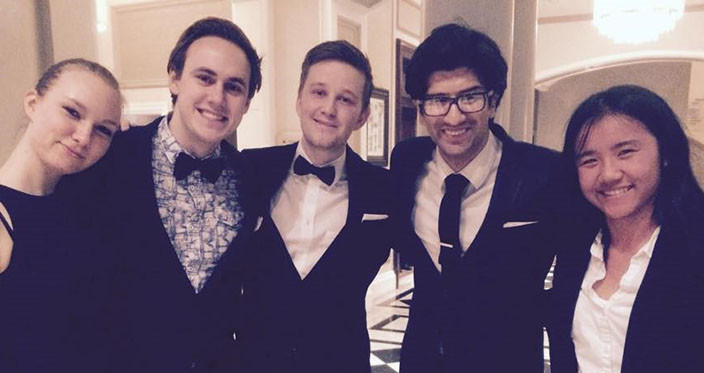 Sunday brought with it the frantic buzz of 80 people all attempting to agree on SOMETHING so they at least have one document to show for some 20 hours of work. Agreeing, however, is very hard often encumbered by UN procedures which involve voting for EVERYTHING and ALL THE TIME. Despite this, all the committees with Nørre G Delegates in them managed to pass at least one resolution paper. 
Besides 9-hour committee sessions and pompous socials, the delegates also managed to escape and have a look at London. Between Fish and Chips and taking selfies next to Tower Bridge we managed to have an amazing weekend meeting new people, learning about diplomacy and spending a great weekend in Europe's number one Metropolis.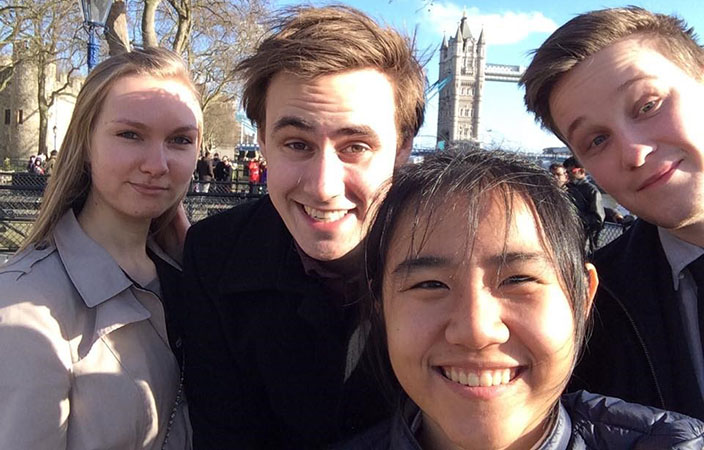 If you are interested in participating in a conference like London International Model United Nations, you may be interested in coming to a Nørre G Model United Nations (LIMUN) meeting. See our Facebook page.
Next news article
Josephine 2i on Debating Team Denmark