You are here
MasterClass 2015
- in German and French
In this year's edition of Nørre G's Master Class for pupils in the 9th grade we have a class for studying German and a class for studying French. There are approx. 30 pupils in each class and the courses are well on their way. The Master Class takes place on four afternoons in November, and for every lesson there is a special theme. See more (in Danish) on the programme poster, which can be downloaded. 
Today, 11 November, is the second time the pupils come to Nørre G after they are let out of their regular classes in the 'Folkeskole'. The day's themes for the German class is "Deutche Musik" where the pupils will be music critics, and in the French class they will be sports commentators for the theme "Le Sport en France".
The Master Class in German and French at Nørre Gymnasium is part of our initiative to promote the interest in forein language learning. But what has made the pupils sign up for the course? We have asked some of the participants:
In the French class, Amalie from Brønshøj School, tells us that she signed up because she thought it would be interesting. Ariles from Utterslev School agrees and adds that a major reason was the possibility of trying out a class at upper secondary level. At Grønnemose School, Atlesi had been advised to sign up, and all three say that they enjoy participating in thr French MasterClass at Nørre G.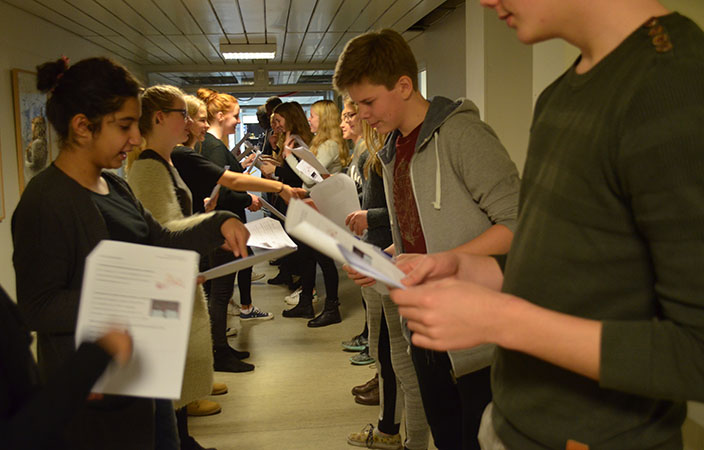 In the hallway we find a large group of pupils in two rows facing each other speaking German - speed dating in German. Back in the classroom, Marie and Silvia from Grønnemose School tell us that they signed up to get better at German. Silvia adds that she also joined because she really likes the German language. They both agree that the MasterClass more than lives up to their expectations because they speak more German here than they do in their regular classes.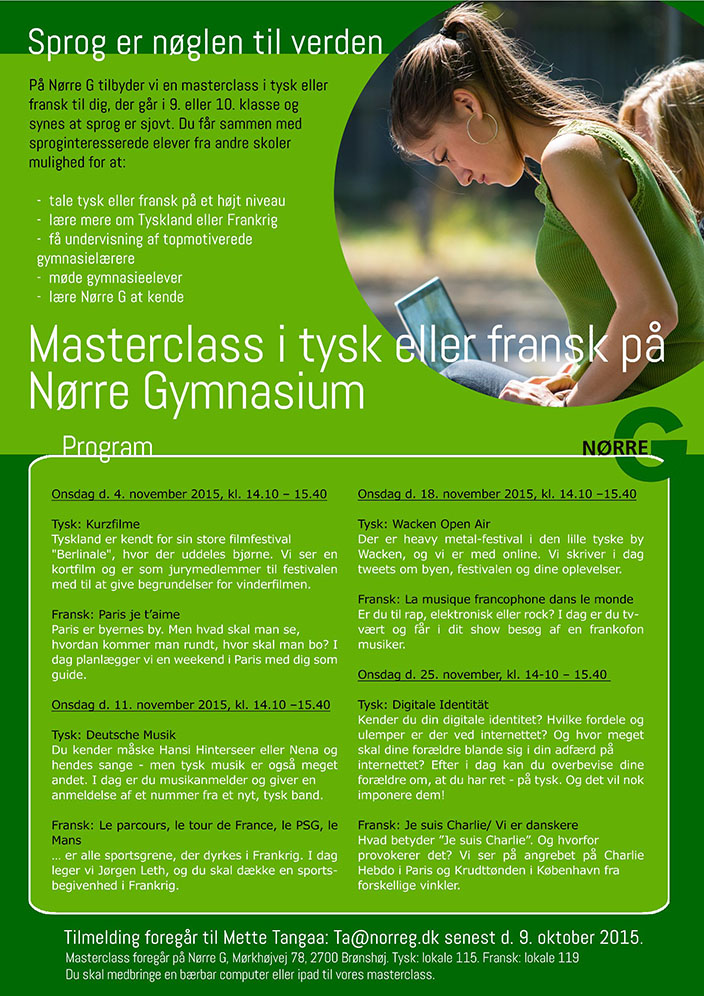 All news
Next news article
Fælles religionstime med paneldebat