You are here
OD 2014
OD - or Operation Day's work - takes place on 5 November this year
The project this year supports the fight for rights for homosexual and transgender youth in Kenya where they are subjected to threats, prison and violence among other things.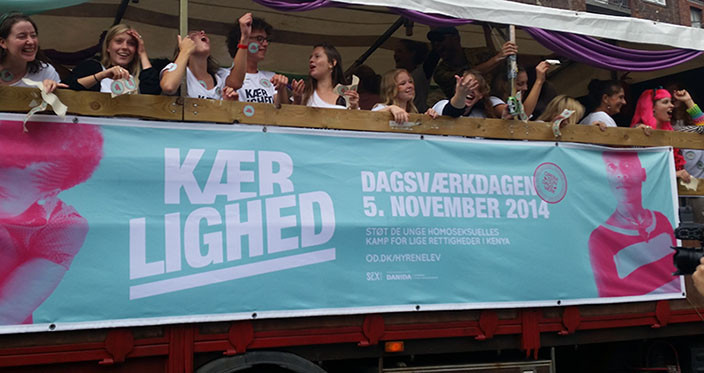 As always, Nørre G supports the OD and let the students donate their time to working for the cause.
During the last few weeks, the OD-group at Nørre have been campaigning to recruit students to sign up for donating their day's work at a local business.
As per tradition, the wall on the podium in the school yard has been decorated with hand prints to mark the occasion.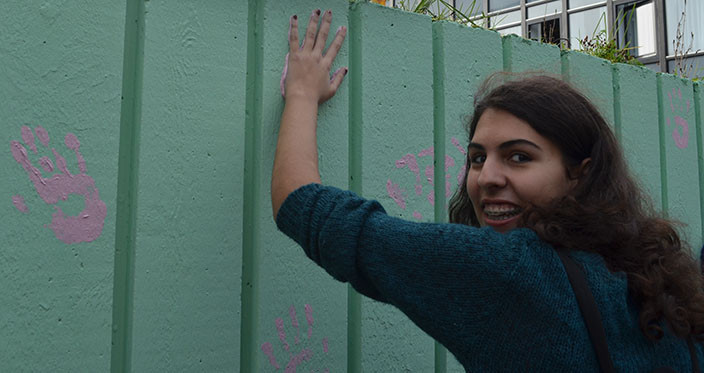 We hope your efficient day using all the OD-hands from Nørre G will bring at least the same amount to donate as has been the case the previous years.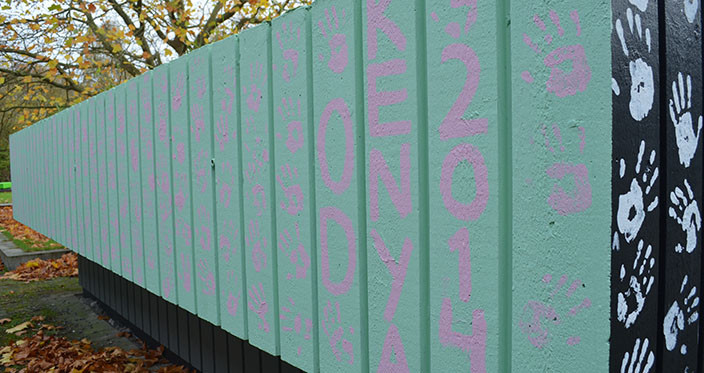 Read more about OD at Nørre G here (in Danish).
Find more information about this year's projekt on the Operation Dagsværk's website.
All news
Next news article
2a besøger KEA