You are here
Public Speaking Competition 2015-16 
Sign up to participate
The English Speaking Union of Denmark is hosting its annual Public Speaking Competition for 16-19 year old students in the spring of 2016. 
This year's topics are: 
"Integrity has no need of rules" 
"The most common way people give up their power is by thinking they don't have any" 
Nørre Gymnasium will be holding our own internal competition on Wednesday 9th December at 14.00 to find participants for the 2 places we have at the semi-finals at Virum Gymnasium. 
If you are interested in participating or just want to know more about the competition, please contact Paul Bjergfelt at bj@norreg.dk.
Who can enter?
1st and 2nd year-students who are Danish citizens may sign up for the competition
How do I sign up?
Send an email to bj@norreg.dk by Tuesday 1st December at 12.00
Pick one of the topics and then write and send the script of your 5-minute speech to bj@norreg.dk by Friday 4th December at 12.00

Get ready to present your 5-minute speech on Wednesday 9th December 2015 at 14.00
More information
You can also download a detailed description of the procedure on the right hand side of this page.
See more pictures from last year's Danish final and semi-final uploaded by ESU Denmark.
Charlotte Thejll-Oxborrow (currently 3i) giving her speech at the Danish finals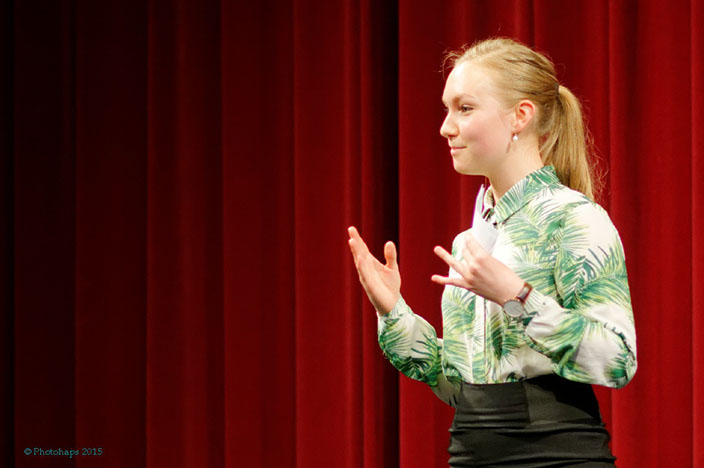 The group of semi-finalists incl. Sara Schjødt Kjær and Charlotte Thejll-Oxborrow from Nørre G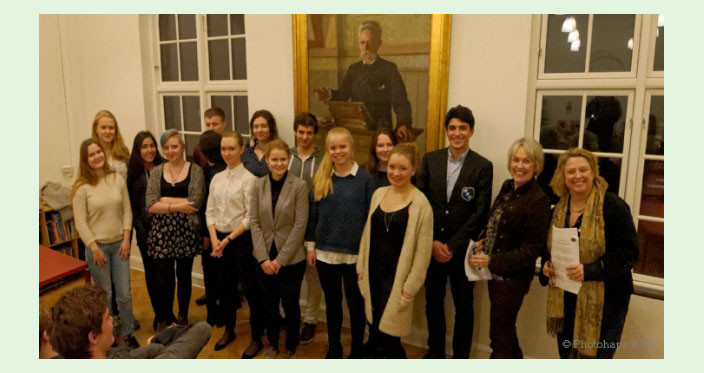 All news
Next news article
MasterClass 2015 i tysk og fransk