You are here
Re-visit in 3a from the Basque Country
During the last two weeks, 3a have had a great re-visit from the Basque Country where they went for their study trip in the spring. Read about their trip here (in Danish).
The Basque students and teachers have been hosted by their Danish counterparts, and apart from participating in lessons at Nørre G, they have gone on a city run in Copenhagen. They have visited the Round Tower and the Danish National Museum, they have followed in Hamlet's footsteps at Kronborg Castle and have seen Japanese art at Louisiana Museum of Modern Art.
As the conclusion of their stay, the Basque students presented their exam projects which were focused on  Danish gastronomy, architecture, mythology and the daily life of Danish youth.
The programme for the re-visit can be downloaded on this page (in Danish).
At the Danish National Museum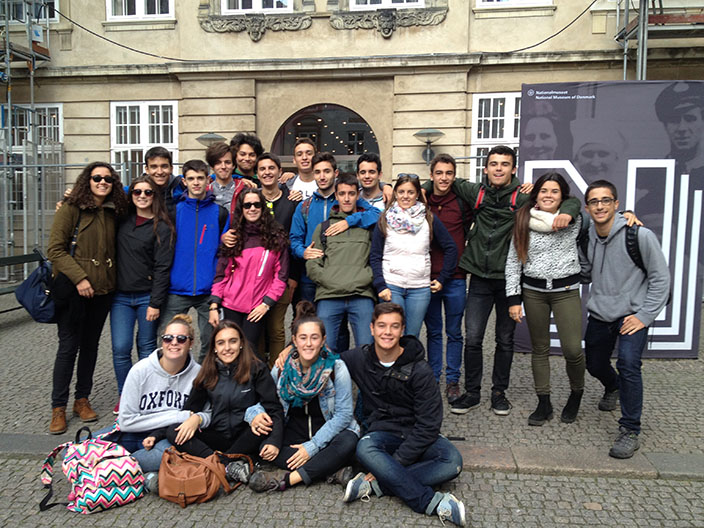 Baskque selfie in Nyhavn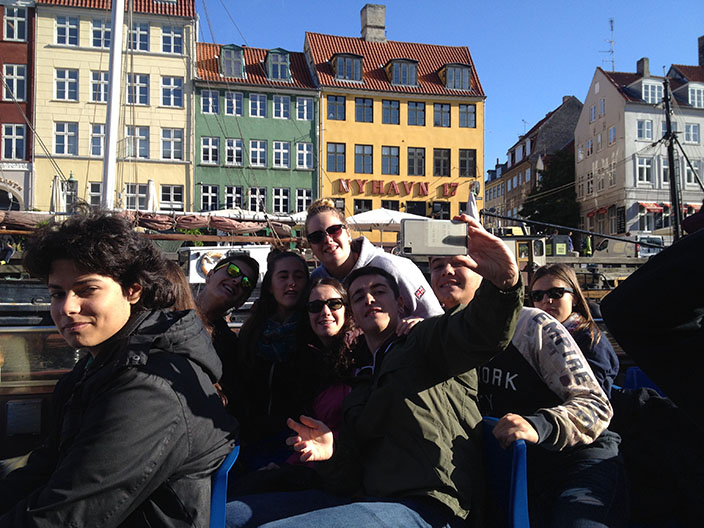 Farewell dinner - Cena de despedida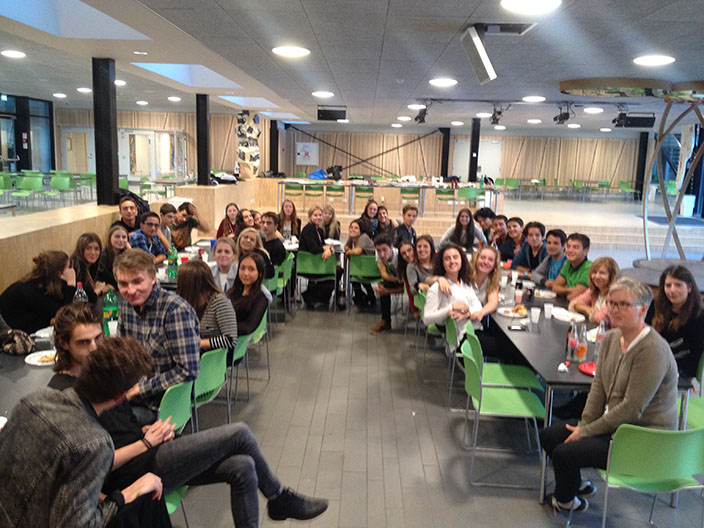 Group photo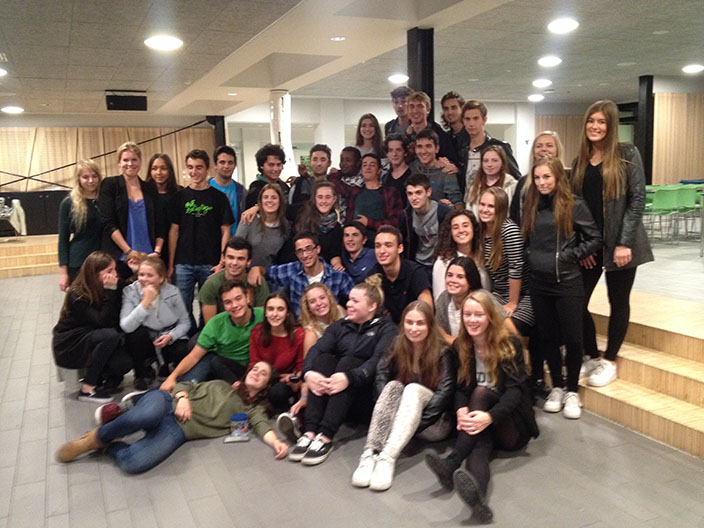 The last hug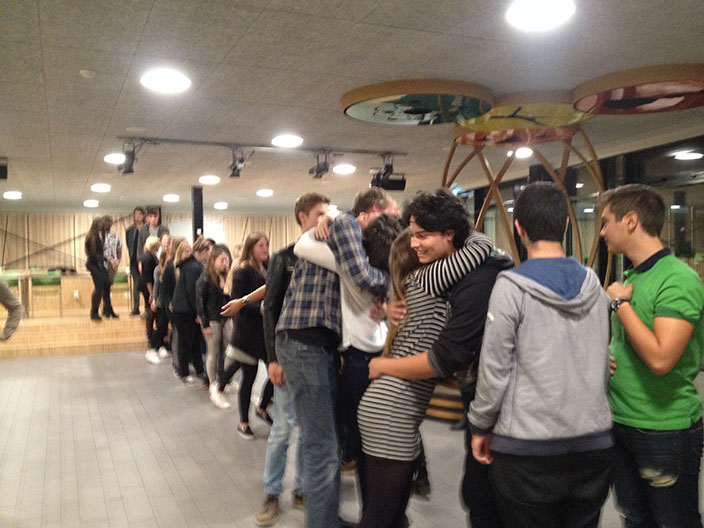 All news
Next news article
Morgensamling uge 40 2015