You are here
Research Trainee 17
– the Workshops
The 14 groups participating in this year's Project Research Trainee have now gone through their three workshops starting on 5 September at Christianshavns Gymnasium. All the 14 researchers and the 56 students are now looking forward to presenting the results of their work on posters at the concluding reception at Nørre G on Monday 30 October.
The work comprises projects within many different areas among others Archeolocial luminescence dating, Greenlandic glacial flour, language & differences, film adaptation of computer games and much more (find the entire list at the top of this page/in Danish)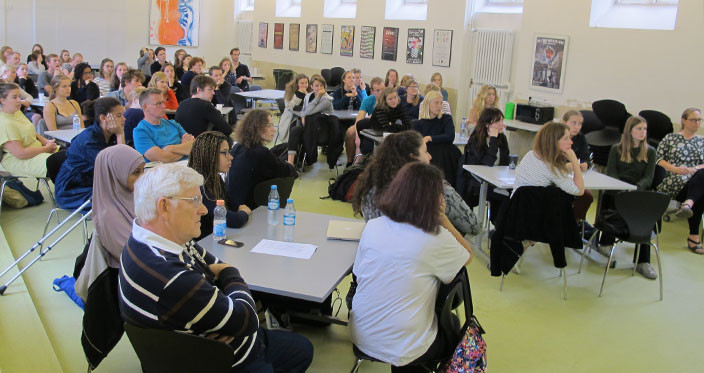 This year it is the third time we run the project in cooperation with Christianshavns Gymnasium. The project gives 2nd and 3rd year students an opportunity to try researching in an academic area they are interested in – guided a researcher within the specific area. The researchers' participation putting their time and knowledge at the disposal of the students is a priceless support of the project.
Read more about this year's projects here and see poster presentations from last year here.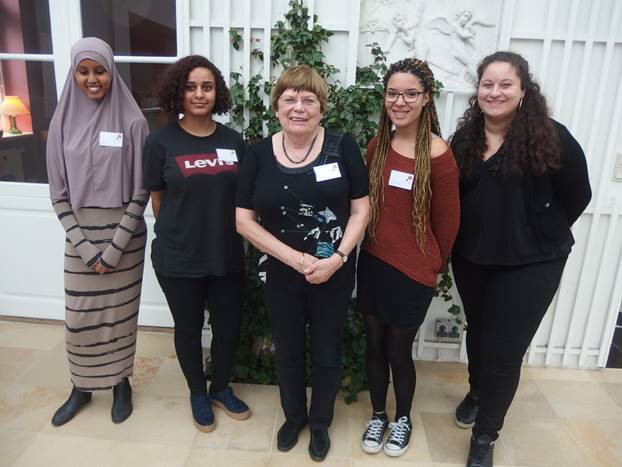 Group 1 – Andrea, Bilan, Marah and Sarah at the Carlsberg Academy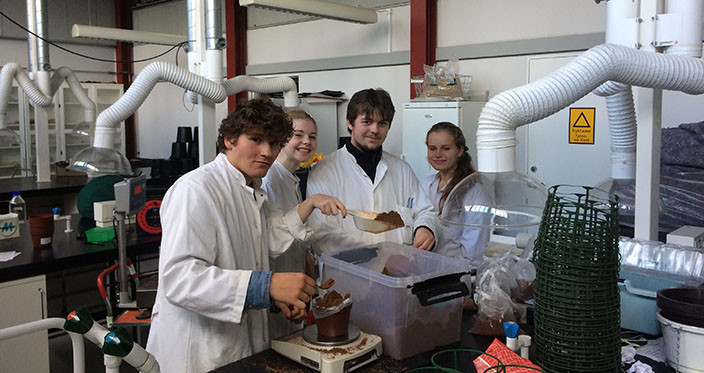 Group 5 – Magdalena, Milla, Søren and Mikael in the earth lab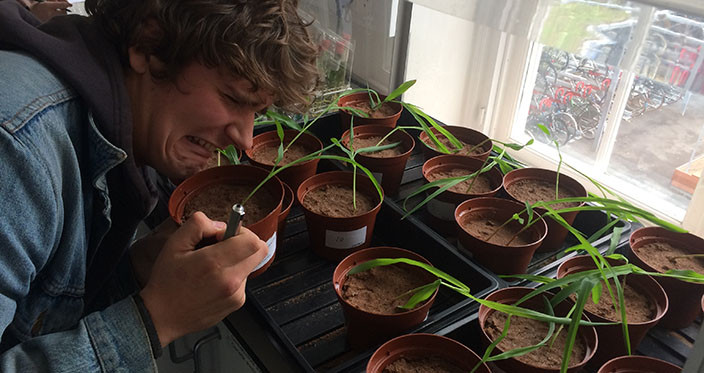 Mikael and sour plants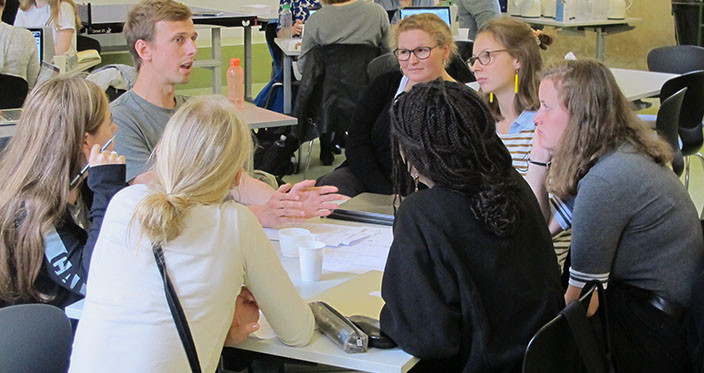 First workshop
All news
Next news article
Nørre G-løbet 2017