You are here
Research Trainee 2017
 - Class Visits 
Today, Charlotte who coordinates Project Research Trainee 2017 has been on class visits to inform students in this year's 1g and 2g at Nørre about the project that will take place in the fall. Charlotte will visit more classes this week at Nørre on Wednesday and will also make class visits at Christianshavn on Tuesday and Thursday.
In Project Research Trainee, students in 2g and 3g can work with a researcher on a subject, they find interesting and produce a poster based on their results. In 2017, Nørre G and Christianshavns Gymnasium cooperate on the project for the third time. Three workshop days and a Poster Presentation in the fall make up the project in combination with work in your groups as well.
You can read more about the project, the researchers and the many interesting research areas on Nørre's website. Are you interested, you can already apply via the webform, also on the website. On the form, you can also add names of friends you would like to work with. If you have any questions before you apply, you can contact project coordinator Charlotte by email (chn@norreg.dk), by phone (3058 6568) or in room 110 at Nørre G, where her office is.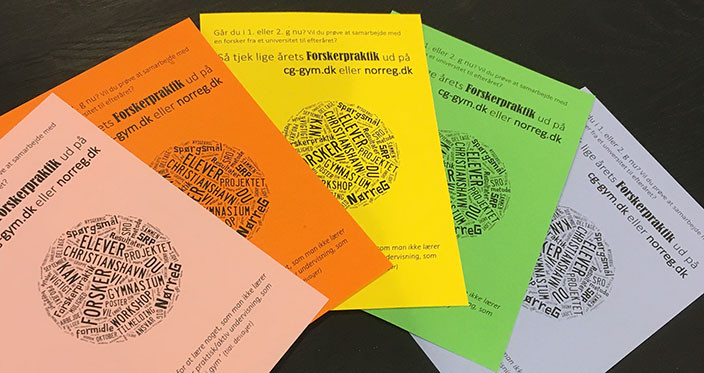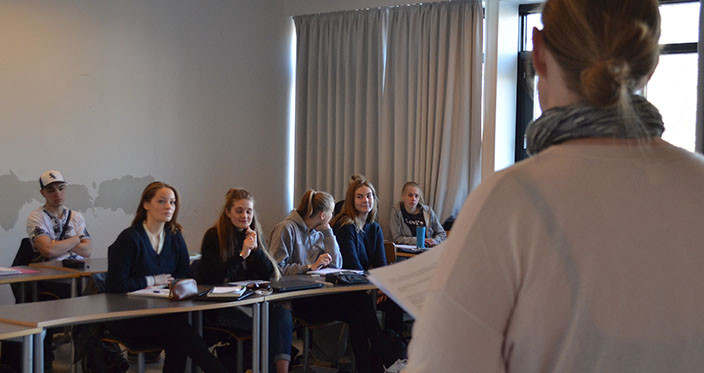 All news
Next news article
Fysikolympiade 2017 - Asger 3x